Our Company History
Maslow Media Group (MMG) was founded in 1988 after recognizing the need for a single resource that could provide qualified production crews to Washington, D.C.'s television, cable, and multimedia outlets.
As a result, the nation's first full-service agency for Crewing, Payroll, Staffing, and Video Production was born.
Since then, MMG has expanded its reach, adding Employer of Record, Executive Recruiting, and Managed Services to its offerings for clients across the globe.
Today, our team numbers more than 1,800 talented individuals nationwide, all of whom are dedicated to our innovative work, as well as giving back to the communities in which we operate. Check out our Corporate Social Responsibility page for more details.
Our workforce management company partners with corporate media departments, financial institutions, television networks, federal and local government agencies, government contractors, and leaders in the broadcast, cable, and multimedia industries.
Awards & Recognition
Thanks to our comprehensive services and unparalleled expertise, MMG is routinely named one of the country's top workforce management companies. Our team has garnered various business accolades throughout the years for everything from processing payroll to providing camera crews worldwide. Our production crews, too, have been recognized with multiple media awards for their unwavering commitment and craftsmanship.
Business Achievement Awards
Top Media Production Company, The Washington Business Journal
#1 Video Production Company, Washington DC, The Washington Business Journal
#454 in Fastest Growing Private Companies in the US, Inc. 500
#3590 in Fastest Growing Private Companies in the US, 5000
5th Annual Stevie Awards Finalist for Lifetime Achievement, Best Overall Company & Mentor of the Year for Women in Business

Managed Services
Outsourcing your media department's day-to-day operations to MMG streamlines your business and reduces expenses.

Staffing Solutions
Our production managers and recruiters will find the right person for the job.

Video Production Crews
Maslow Media Group provides expert camera crews to any location worldwide.

Employer of Record
As Employer of Record, we handle all statutory costs involved with payroll, insurance, taxes, and employee benefits.
Member Affiliations & Certifications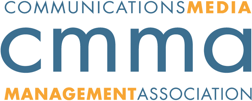 MMG Sends Crews Worldwide